Bike Repairs and Rentals in Moss Side, Manchester
VeloCity is a small and welcoming bike repair and rental service catering for the Moss Side, Rusholme, Hulme and Whalley Range communities in Manchester.
We offer traditional bike shop services, sell refurbished bikes, train bike mechanics, run bike maintenance workshops and provide bike rentals.
We are based at the Boiler House on Wilcock Street in Moss Side, which is just off Alexandra Road and about 3 minutes from Hulme High Street. We are close to Manchester Metropolitan University (MMU) and Manchester University (UoM)
We are a social enterprise supported by Manchester Cycling Academy CIC and Manchester Metropolitan University, so if you have an interest in bikes and have some spare time to help us each week we would love to hear from you.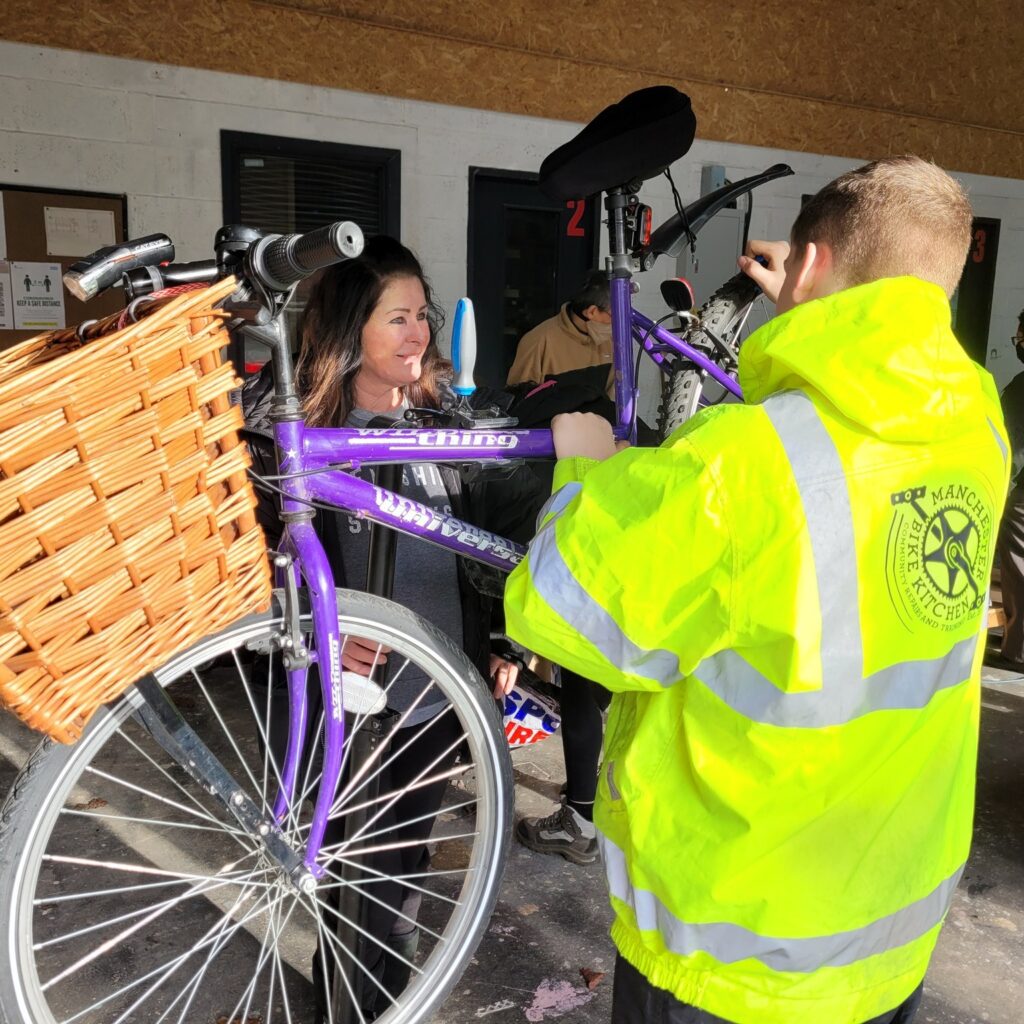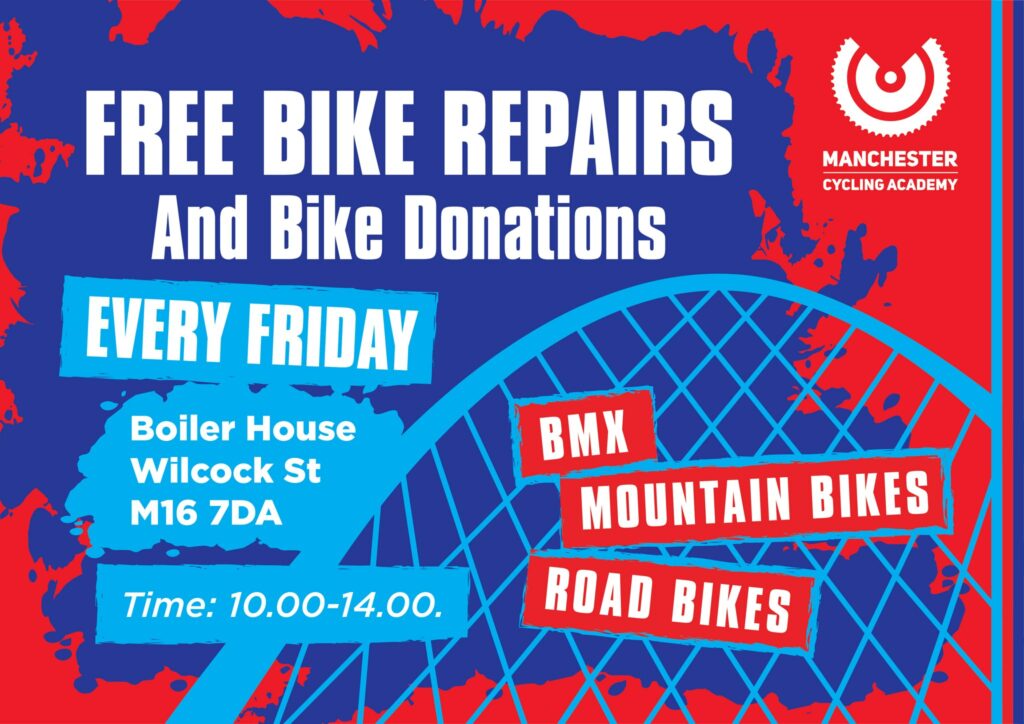 Bike Repair Prices
Bronze Service: £35
Check for wear on:
Chain
Brakes
Bottom Bracket
Cables
Cassette
Bearings
Headset
Check and Adjust:
Brakes and Gears
Torque on nuts and bolts
Tyre Pressures
Lubricate moving parts
Silver Service: £55
Bronze Service plus:
Drivetrain removed and cleaned
A full degrease and lubricate of all moving parts
Brakes removed and inspected
Wheels Trued
Bike Cleaned
Test Ride
Gold Service: £100
Silver service plus:
Frame and Fork Strip Down
New Brake Cables
New Gear Cables
Headset removal and cleaned and relubricated
Bottom Bracket Removal cleaned and relubricated
Part Fitting: Please bring your bike into us and we will provide a written quotation for you.
Extras: We can provide an off site service for larger jobs and these will be priced once the extent of the job is known. We will provide a written quotation for you.
Parts: All parts are chargeable and you will be advised on the price before we start any work.
As we are a small community social enterprise we are not VAT registered which means we are cheaper than many bike shops.
Hourly Rate: Our rates are very reasonable and we charge an hourly rate of £30 per hour, with 30 minutes as a minimum time.
*FREE FRIDAYS – This is a programme funded by Cycling UK through the big bike revival programme. Your bike will be given a FREE Bronze Service worth £35 and you will be advised if any replacement parts are needed. To make sure we have time to service your bike, we strongly recommend that you book your bike in with us via our automated system. It is possible to 'drop in' but it is likely that you will have to wait until we can fit you in as we sometimes get very busy. As the website is automated, if the site displays a price, then we have used up our allocation of free services for that week.
1.11.22 This programme is not currently running.